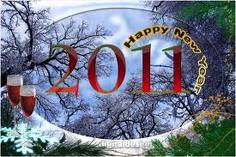 When the clock strikes twelve on December 31st, people all over the world cheer and wish each other a very Happy New Year. For some, this event is no more than a change of a calendar. For others, the New Year symbolizes the beginning of a better tomorrow.
Our hopes are that you are looking forward to a year of new experiences, new challenges and new growth in your life (inside and out). Once this year is over, you'll never get it back again - make plans now for how you want to spend it.
Our Redstone Manor plans involve several movie nights, a crab feast, a camp-out, and a few cookouts. We'll be posting a schedule soon and emailing updates every so often.
Hope to see you soon!