Wow. Happy birthday to me!
Karen bought me a new motorcycle for my birthday. Is she great or what?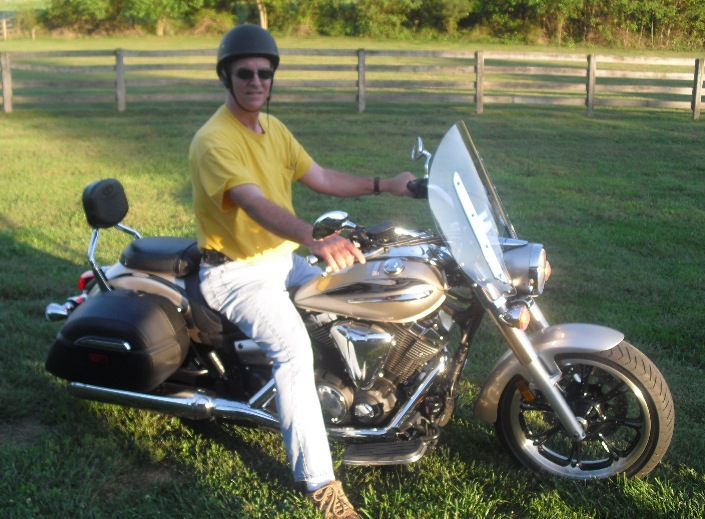 It is a Yamaha 950 Cruiser. One problem though - I can only ride to the end of the driveway and back - (Karens rule).
Seriously, I've missed having a motorcycle since selling my 1973 Yamaha 650 many years ago. I've looked at winding mountain roads with a sense of loss since I had nothing to lean into while driving my Dodge Ram around the curves. Now that we live at the base of the mountains out here in Keymar, I am loving it.
Notice the backrest for the passenger. You guessed it - Karen has a matching helmet. We'll post that picture next.