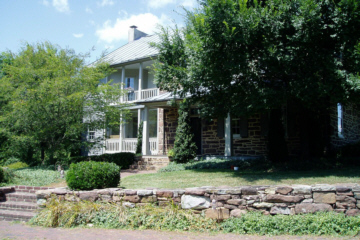 We are just beginning to track down the history here. It is mind-boggling to reflect upon the generations of families that have gone before us in this very place.
The side of the house with the porch on it dates back to 1790. At that time the house stopped just to the left of the front door as you look at it from the front. From that point over to the other side of the house was added around 1850.
The stone used was quarried locally and has the characteristic reddish coloring of the soil in the Taneytown/Keymar area.